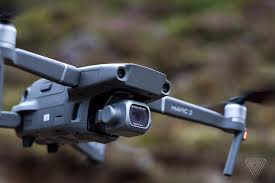 DJI Mavik Pro 2 - ROV (Remotely Operated Vehicle)
The overhead and long distance pictures were taken with our DJI CASA licenced & commercially accredited Drone.
Essential Communications Services is a CASA Licenced, Insured & Commercialy accredited Drone Operator.
Essential Communications Services completed a high speed Optus mobile broadband infrastructure network for a client in regional Victoria who previously had no broadband service meaning that they were not able to work or school kids from home.
The client originally contracted Essential Communications Services to attend site to investigate the possibility of supplying a high speed Optus mobile broadband service to the property and to prepare a report for same. The client was so happy with the initial findings and report that they contracted us to proceed.
The installation consisted of a Telco Antennas XPOL MIMO 3G+4G+4GX Panel Antenna – 700-2700 MHz sitting atop of a Telco Antennas Roof Mounted Serviceable Mast – 5m connected to a Telco Antennas X1 Pro CAT12 Powerful Industrial Gigabit Modem Router – 3G/4G/4GX/4G+ Bridge Mode for Professional Applications (This router is just incredible it has to be seen to be believed) connected via 2 x lengths of Telco Antennas Premade Super Low Loss LCU400 Cable Assemblies protected by 2 x @Telco Antennas Phaseblocker N Male to Female Lightning Arrester – up to 6GHz.
All up this Optus Mobile Broadband infrastructure project was a huge success & the client is extremely happy with the out come, the speed & the reliability of the service.
A big thanks to the ongoing efforts of our incredible supplier Telco Antennas who despite all the challenges put up by the "Pandemic" continue to excel in getting their world renown communications & telecommunications infrastructure out the door on time & to us in time for our clients communications & telecommunications infrastructure installations.
If you have a communications & telecommunications infrastructure challenge please do not hesitate to get in touch with Essential Communications Services, it would be our pleasure to be of assistance to you anywhere in Australia.