Essential Communications Services were asked by the client from our Western Melbourne Voice & Data #1 installation to investigate another warehouse not too far from the first, to see whether we could achieve the same Telstra Mobile Voice and Broadband service result for this new site.
Based on our previous, very successful, installation for them, as well as our outstanding industry reputation, our security clearances, our worksafe licences and Australian Radio Communications Industry Association (ARCIA) accreditation's, Essential Communications Services were the obvious go-to for this large commercial client.
As we had proven ourselves with the first installation, we were requested to supply, install & commission their Telstra Mobile Voice and Broadband service in a section of this new warehouse that had no usable service. They needed this installation done so that they could minimize the amount of time the personnel had to leave the area to be able to make telephone calls as well as connect to their head office.
During our pre-inspection, roof access was not available at that time. We pre-flighted our commercial drone and flew it up above the roof to ascertain the roof profile and roof height, and so as to be able to measure required cabling lengths, as well ensuring line of sight to the tower was available.
Warehouses of this size generally have an access ladder to the roof area but, with the amount and weight of the equipment that is needed to be able to complete an installation of this size and the distance from the access ladder, it was difficult and time consuming to carry it via this method. Therefore, as Essential Communications Services hold the appropriate WorkSafe licenses that enable us be able to legally use boom lifts, we hired a 80ft (25m) reach knuckle boom from our hiring agents Allcott Hire. This way, we were able to get all the equipment to the roof area where we were working safely.
With boom lifts of this size, it is a WorkSafe requirement that we have both a licensed operator and a spotter/traffic controller. This site had a large movement of trucks, including tugs, semi-trailers and B-Doubles, in and around the area in which we were operating throughout the days we were on site.
Due to the machinery noise, voice contact was maintained between the boom operator and our spotter via PttOc (Push to talk Over Cellular).
The equipment mounted on the roof consists of a 3m galvanized tin roof mast with an RFI Technology Solutions Wideband 8-12dBi 3G+4G+4GX LPDA Antenna as well as a Telco Antennas XPOL MiMo 3G+4G+4GX Panel Antenna. The LPDA antenna is connected directly to @Cel-Fi by Nextivity Cel-Fi Go Stationary (GO31) Telstra mobile voice repeater via a single run of Telco Antennas Super Low Loss LCU400 Cable Assembly with a Phaseblocker N Male to Female Lightning Arrester – up to 6GHz. The Telco Antennas XPOL MiMo 3G+4G+4GX Panel Antenna is connected to the clients Peplink Balance 30 Modem/Router via 2 x runs of Telco Antennas Super Low Loss LCU400 Cable Assemblies with 2 x Phaseblocker N Male to Female Lightning Arresters – up to 6GHz.
The Cel-Fi by Nextivity Cel-FI Go (G31) Telstra mobile voice repeater was connected to a RFI Technology Solutions DAS Omni Directional Ceiling mount antenna to distribute the mobile voice signal throughout the area.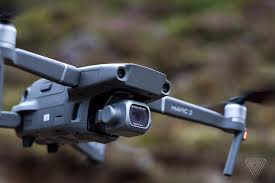 The client was extremely happy with the finished result. Now the personnel are able to make and receive mobile phone calls and access mobile data as well as connect via their company VPN to their head office without having to leave the workspace.
As usual, a big thanks to our ever reliable professional communications infrastructure provider Telco Antennas for the supply of all the above communications infrastructure whom without these successful communications infrastructure projects would not be possible.
As a CASA licensed, certified and insured Drone operator, we are able to deploy our drone anywhere at any time, pending all safety requirements are met, for any type of aerial inspections of buildings, towers and other communications infrastructure.
If you have a communications & telecommunications infrastructure challenge please do not hesitate to get in touch with Essential Communications Services, it would be our pleasure to be of assistance to you anywhere in Australia.